Quality Design
IT IS A BALANCE OF FORM AND FUNCTION
Great design is essential to a successful home renovation or construction project. Not only does it set the tone and personality but it ensures that your valuable construction dollars are spent wisely. On any project, the goal is to strike a harmonious balance between a beautiful aesthetic and efficient functionality.
Conceptual Design
The most creative phase of the design process is when we have the opportunity to collaborate with our homeowners. It is when we put our ideas on paper and discuss their significance. From playing with simple massing and colours, to adjusting floor plans that meet your family's needs now and in the future; we are committed to creating spaces that meet and exceed expectations.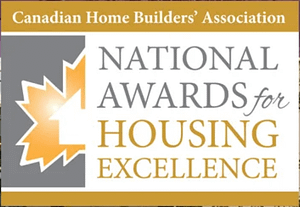 Construction Drawings
When the conceptual design is finalized with our homeowner, our focus turns to completing construction drawings for the permit application. Providing clean, detailed working plans allows us to quickly move through the permit and budgetary process without a hitch. We strive to constantly update our plans and details so that we adopt modern building practices for ease-of-use during construction.
3D Visualization
Using our state of the art 3D visualisation software, we are able to provide our clients with full colour perspective views of their home. Having the ability to sit down with our clients, with the project model in real time, allows us to discuss changes on the fly and is absolutely vital to our collaborative process.
Home Renovations
When you flip through the pages of your favourite design magazine or scroll through endless photos of stunning homes on Pinterest, do you find yourself longing for the home of your dreams? Maybe a home renovation is the answer. But how do you determine which materials to choose, which room or rooms represent the best return on your investment, how much it will cost and how long it will take? Our extensive home renovation experience ensures we understand all aspects of construction. From carpentry to foundations, masonry, concrete and more, we have the expertise to professionally execute your home renovation project to your exacting standards.
Outdoor Living & Landscapes
Victorians are fortunate to live in a temperate climate that ensures the enjoyment of outdoor living spaces from spring through to fall. Adding an outdoor fireplace, fire pit or kitchen to your living space allows you to move the party to the patio. A fountain, spa, or waterfall creates tranquil sights and sounds. Set it all off with beautiful landscape design; lighting, gardens, driveways and pathways — all carefully designed, managed and brought to life by Flintstones.
Interiors
Creating beautiful living spaces is a true art form and working with an interior designer and home designer that understands this aspect of design is essential to a well-designed home. Space flow, how to make the best use of natural light, matching your personal taste to substrates, lighting, cabinetry — it is all critical. We are fortunate to have worked with Victoria's best and brightest interior designers and we look forward to executing your combined vision for your dream home.
Infrastructure Design
We provide detailed site markups to ensure our combined design vision is communicated effectively through the construction process. Whether it is marking electrical and plumbing fixture locations on site for the construction team, delivering and organizing fixtures on a room by room basis, or reviewing HVAC designs and marking duct locations on site, we will ensure that the necessary infrastructure is not intrusive to your design plan.